Daylesford Picnic Boxes
Daylesford Picnic Boxes can provide you with a delicious gourmet picnic box, packed to the brim with locally-made picnic treats. You can unpack your picnic and enjoy it as a grazing platter at your accommodation after your journey or busy day exploring the region, or add on a unique kit of reusable picnic tools so you have everything you need to simply grab and go on a local picnic. Each box contains a QR code to access an interactive map of local picnic spots to lead you on a picnic adventure around our beautiful Daylesford region. You can also pair your picnic with a selection of local drinks.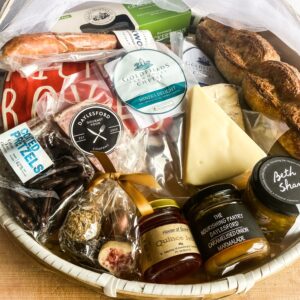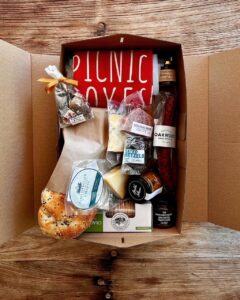 You can arrange for your picnic box to be available when you arrive, or delivered during your visit. Visit Daylesford Picnic Boxes for more information, or contact Sal on 0411 466 429 ahead of your stay to have a chat about your options for the perfect picnic box – delicious, convenient, and gentle on the environment.